At the huckleberry booth at Mt. Hood Village, fresh berries will be available, as supplies last:
from 9:00 a..m. to 6:00 p.m. on Friday and Saturday, and 9:00 a.m. to 5:00 p.m. on Sunday. The price
is $10 per quart (4 cups) and $38 per gallon (16 cups). Quantities are limited, and sold on a first-come basis only, cash and carry (we have no room for storing). We reserve the right to limit quantities sold. We accept cash, local checks, and credit cards.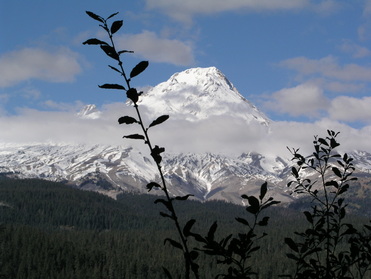 ---